Achilles Wedge (For Walking Boot)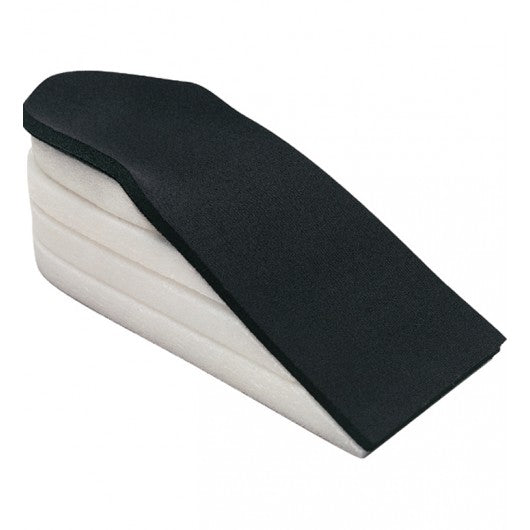 Achilles Wedge (For Walking Boot)
Product Description
Description

What's Included
Description
4 layers of high density foam to be used as a heel lift while wearing a walking boot. Mostly used as a heel lift for an Achilles Tendon tear, rupture or repair.
Each foam layer provides 2cm of heel lift (total combined lift of 8cm). An additional top layer of soft foam provides additional padding and comfort for the foot, but does not add to the height of the heel lift.
Each layer can be removed during different stages of healing/rehabilitation, with guidance from your health care professional.
Can be used for right or left foot.
What's Included
1 Achilles wedge (with 4 layers of lift and soft foam cover)