Anatech | Abdominal Binder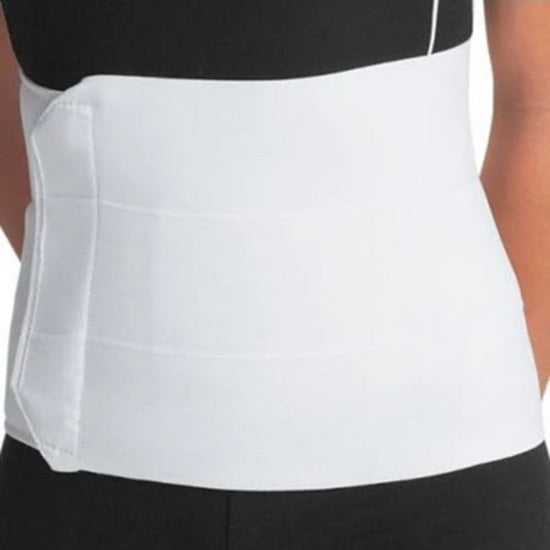 Anatech | Abdominal Binder
Product Description
Description
Plush lined elastic abdominal support binder. 9" width for increased coverage. Versatile use.
Provides abdominal compression reducing the risk of strain or injury.
Helps support and lift the abdomen back into a correct position.
Provides circular compression to help restore normal body weight distribution, improve posture and overall body physiology.
Ideal for use after internal surgery; ideal for treatment and support of abdominal hernias
Assists muscles, ligaments, and joints of the lumbar and sacroiliac region.
Easy to apply and inconspicuous under clothing.
To determine your size, measure around your abdomen. 
Size Standard - Fits 24"-48" /61-122 cm 
Size XX-Large - Up to 52" / 132 cm
Size XXX-Large - Up to 62" / 158 cm