Cramer | Shin Support Sleeve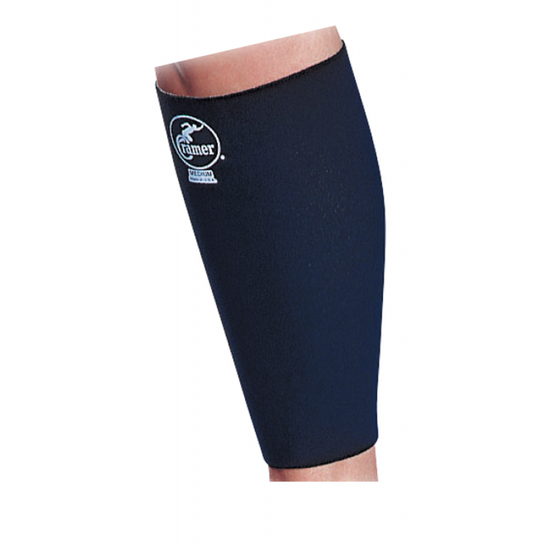 Cramer | Shin Support Sleeve
Product Description
Description

Features

What's Included

Helpful Product Information
Description
Neoprene support designed to insulate and stabilize the lower leg muscles. Helps to relieve the symptoms of shin splints.
1 sleeve per package - fits right or left shin.
Black colour.
Features
1/8" thick - protects from impact and retains heat.
Double-sided nylon - fits comfortably and allows reversibility.
Flat-seam stitching - eliminates chafing and preserves integrity.
Anatomical design - conforms naturally to the shin.
What's Included
1 single shin splint sleeve (1 limb only).
Helpful Product Information
Size Selection: (Measure around the shin/calf at the widest point)
Small: 13"-14"
Medium: 14"-15"
Large: 15"-18"
X-Large: 18"-19"
Caution: Persons susceptible to dermatitis, broken skin, phlebitis or circulatory disorders should avoid contact with this material. If skin irritation develops, discontinue use immediately and consult a physician.
Material Content:
65% SBR (Styrene Butadiene Rubber)
24% Nylon
11% Chloroprene
Hand wash in warm water with mild soap. Rinse thoroughly. Air-dry at room temperature on a flat surface.