Drive | 2-button Aluminum Walker (0-wheeled)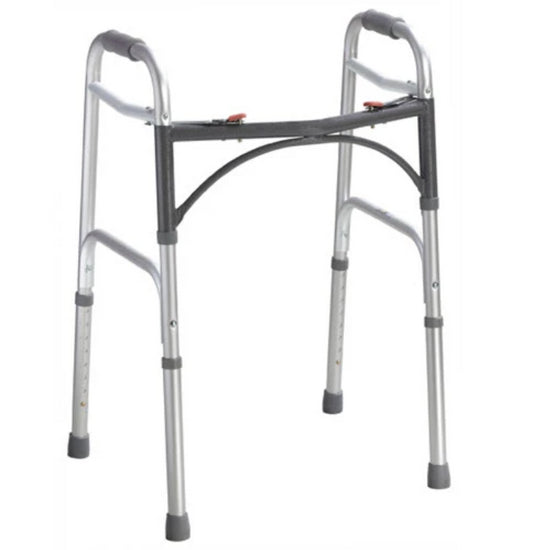 Drive | 2-button Aluminum Walker (0-wheeled)
Product Description
Description
Drive 2-button Aluminum Walker is a lightweight aluminum 0-wheeled walker. 4 legs with grip caps. Designed to provide a high level of stability and support for those who are ambulatory, but have decreased mobility and a high risk of falling.
Easy, push-button release mechanisms.
Each side operates independently to allow easy movement through narrow spaces and greater stability while standing.
Sturdy 1" diameter construction ensures maximum strength.
Four rubberized leg caps help to grip any surface.
Vinyl-contoured hand grip.
Includes height adjustable legs.
Limited lifetime warranty.