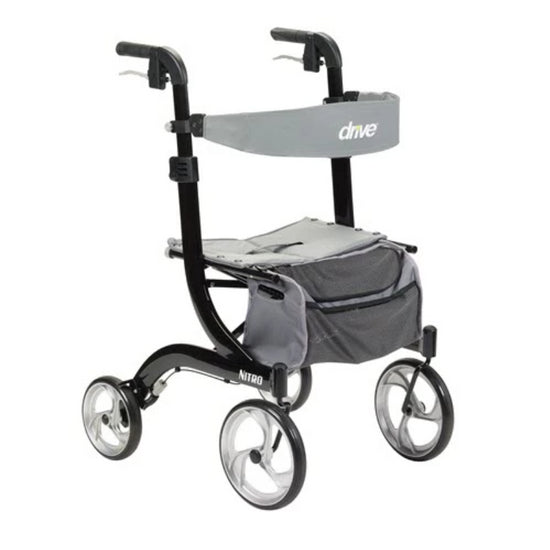 Product Description
Description
Drive Nitro Rollator is a durable 4-wheeled rollator. Designed for those who have problems with balance or need assistance when walking to prevent falls. Designed with a braking system, provides a soft seat and side folds for convenience.
Attractive, Euro-style design.
Back support height easily adjusts with tool-free thumb screw.
Brake cable housed inside the frame for added safety.
Caster fork design enhances turning radius.
Comes with removable carry pouch.
Handle height easily adjusts with unique push button.
Large 10" front casters for easy maneuverability indoors and outdoor.