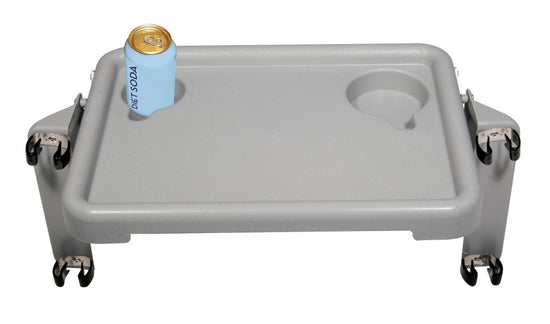 Product Description
Description

What's Included

Helpful Product Information
Description
Fits most aluminum walkers.
Allows you to safely carry personal items, food and drink while using your walker. A large flat surface includes 2 recessed cup holders. 
Easily attaches to most walkers and folds down when not in use.
Size: 16" x 12" x 2"
What's Included
1 walker tray
Helpful Product Information
Size: 16" x 12" x 2"