Eggsercizer | Hand Exerciser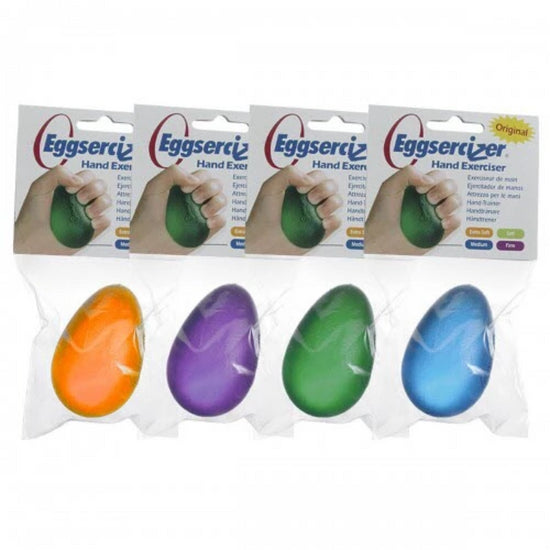 Eggsercizer | Hand Exerciser
Product Description
Description
Designed to provide effective resistive therapy in a wide variety of exercises for the fingers, hand, wrist, and forearm.
Ergonomically shaped and made to fit the contours of the hand.
Increase grip strength, increase dexterity and mobility, develop motor skills and improve circulation.
Great for use in different stages of rehabilitation with different colour-densities.
Latex-free.
Can be heated to improve circulation in the hand and fingers.
Chilling can reduce hand swelling and desensitize painful areas.