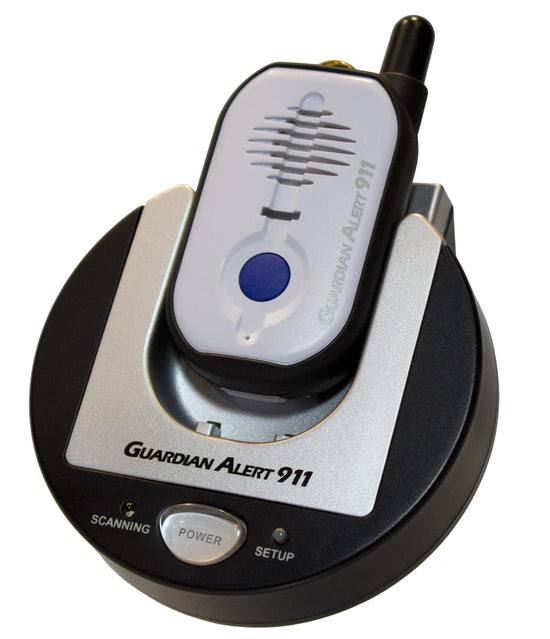 Product Description
Description

Features

What's Included
Description
Connected to your phone line and comes with a pendant, feel security while being independent. 
Talk directly to a 911 Emergency Operator at the push of a button. Press the button on the pendant and within seconds you are speaking through the pendant to a 911 operator. Requires no monthly subscription or service fee.
Can be comfortably worn around the neck, clipped to a belt or carried in a pocket.
Features
Installs in minutes, no added tools required. Now using DECT 6.0 technology and expanded voice prompts.
Compatible with VoIP internet services (Make sure your VoIP has 911 calling enabled).
Pendant charge lasts 6 months in standby or up to 30 mins of talk time. Recharge at any time by placing pendant in charging cradle. Powers off automatically after several minutes of inactivity.
Pendant is water resistant and tests system and battery functions. Voice confirmations are heard during system and battery tests.
Duplex jack (included) allows a second phone to share the same phone outlet.
Range: 600' line-of-sight (average home, back yard and front yard)
What's Included
Base station / Charger
7' Phone cord
AC Adaptor
Lanyard
Belt clip for pendant
Telephone line splitter
Screwdriver