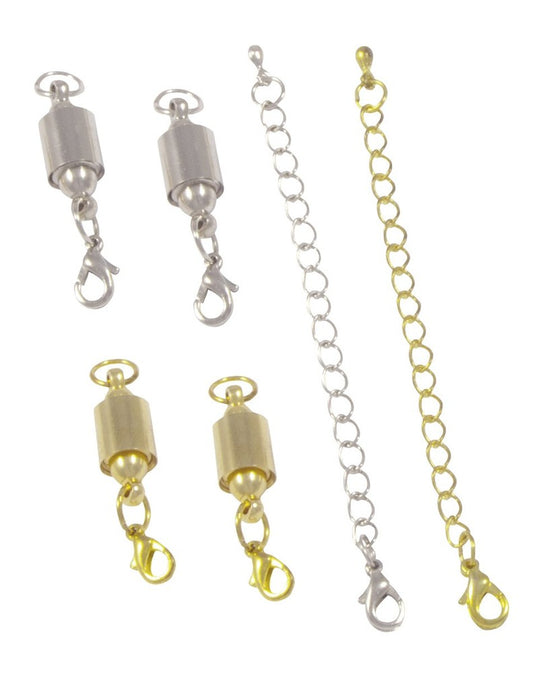 Product Description
Description

What's Included

Helpful Product Information
Description
Connects your necklaces with ease. Attaches to any necklace. Minimize the struggle of attaching your necklaces or bracelets with small clasps.
Connects magnetically.
Both gold and silver colours to match many bracelets and necklace colours.
What's Included
2 gold clasps
2 silver clasps
1 gold extender
1 silver extender
Helpful Product Information
1. Bring the two ends of the magnets close together.
2. Magnets will connect. Once connected, twist to lock in place. Built in safety lock ensures that your jewelry will not fall off.