MedPro | DermaFresh Bathing Gloves 20/pk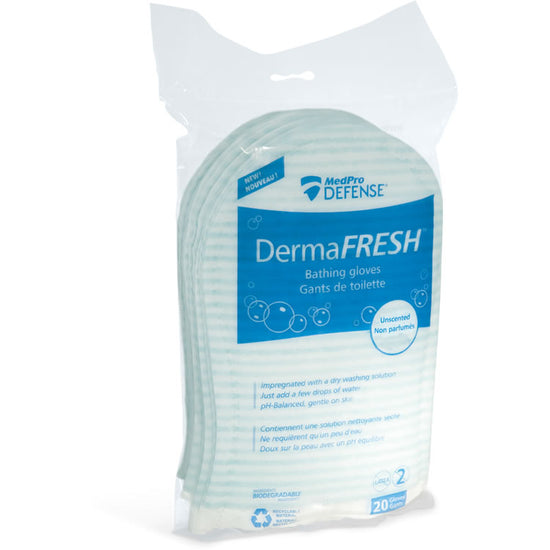 MedPro | DermaFresh Bathing Gloves 20/pk
Product Description
Description
Soft, foam gloves impregnated with a dry washing solution. Add a few drops of water to activate and begin to lather. No rinsing required, the backside of the glove is dry to absorb moisture.
20 gloves/pack. Unscented.
pH-balanced, gentle on your skin.
Latex free - biodegradable ingredients.
Single use only - do not dispose of in the toilet.