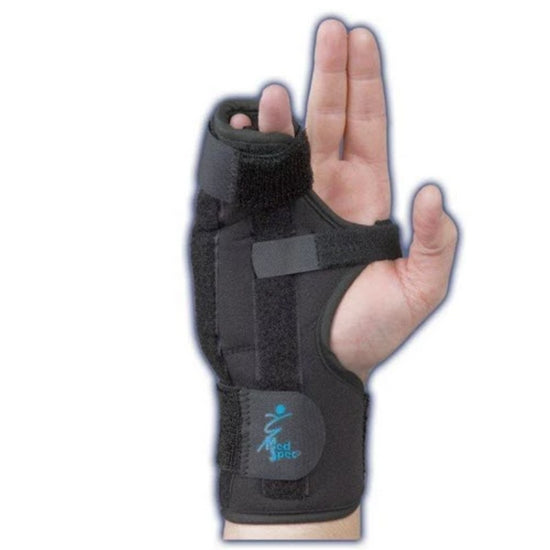 Product Description
Description
An easily adjustable, comfortable solution for patients with a boxer's fracture, protecting and supporting the fourth and fifth metacarpals without restricting flexion of the metacarpophalangeal joints.
Designed for fractures of the fourth and/or fifth metacarpal.
Malleable palmar and dorsal aluminum stays.
Molded plastic clamshell design.
Metacarpal closure strap with patented V-Strap Retention System.
Easily adjustable elastic finger and wrist closure straps.
Polypropylene felt liner.
Immobilizes hand at the intrinsic plus position.
Metacarpophalangeal joints are flexed at 60-70 degrees.
Interphalangeal joints are fully extended.
Easy application; strap will not disengage with the plastic buckle when applying or removing the splint.
Straps can be adjusted as swelling increases or decreases.