MedSpec | Contour Clavicle Brace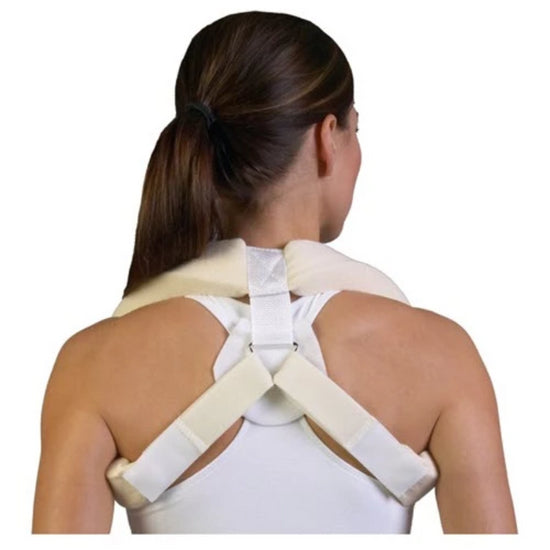 MedSpec | Contour Clavicle Brace
Product Description
Description
Comfortable and effective clavicle support with a soft foam core, providing effective posterior/inferior rotation of the shoulders.
Rebonded foam covered with a combed stockinette.
Hook and loop closure.
Contoured design.
Internal webbing strap.
Breathable and lightweight, with a fast and easy application.
Better body contact for maximum support.
Used to provide proper positioning of the shoulders to improve posture.
Great for a post shoulder injury.