MedSpec | Gripper Hinged Knee Brace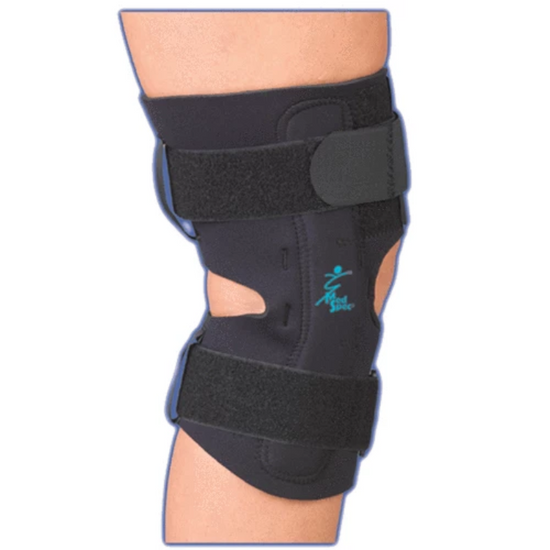 MedSpec | Gripper Hinged Knee Brace
Product Description
Description
Comfortably stabilizes the knee without sliding down the leg. Front wrap design allows donning ease, for those with poor flexibility or decreased strength.
For general knee support post-injury or for instabilities.

Soft, neoprene fabric with metal hinges offer a comfortable and stable environment.

Front wrap for easy donning.

Medial and lateral hinges, covered for durability.

Open front and back for the kneecap and popliteal area to decrease friction and increase comfort.