MedSpec | Suede Thumb Support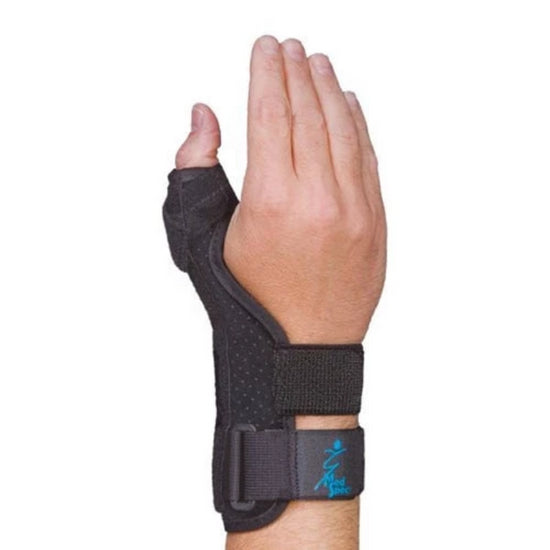 MedSpec | Suede Thumb Support
Product Description
Description
MedSpec Suede Thumb Support is a comfortable, low-profile, and easy to apply thumb brace support for de Quervain's Tendonitis, immobilizing the Metacarpophalangeal and Carpometacarpal joints.
Features
Anatomically contoured aluminum stay.
Soft elastic closure straps.
Patented V-Strap retention system.
Dual thumb closure straps.
Polypropylene felt liner with perforated suede.
Benefits
Easy application; strap will not disengage with plastic buckles when applying or removing the support.
Easy and secure closure around the thumb.
Moisture easily evaporates from the skin for patient comfort and compliance.
Full stabilization of the thumb without restricting wrist, hand or other finger movements.
Indications
de Quervain's Tendonitis.
Gamekeeper's Thumb.
Thumb sprains or strains.
Post cast removal.
Post operative care.