MedSpec | Tripod Wrist Lacer Wrist Support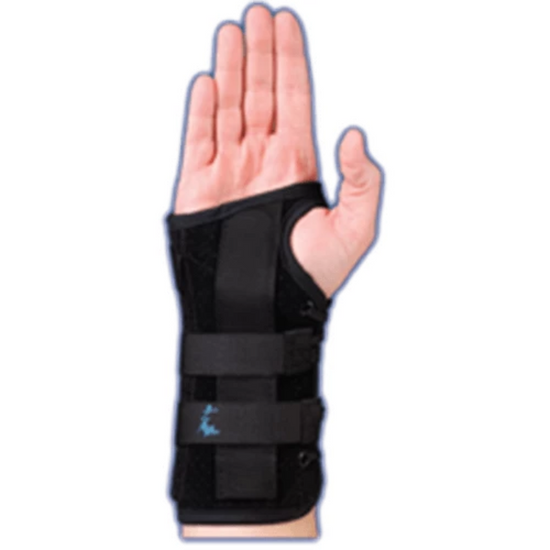 MedSpec | Tripod Wrist Lacer Wrist Support
Product Description
Description
MedSpec Tripod Wrist Lacer Wrist Support provides maximum support and easy application. Three aluminum stays provide maximum stability for many different wrist injuries/conditions.
Three aluminum stays provide maximum support.
Dual lacing closure allows for easy, one-handed application.
Palmar pad provides enhanced comfort and support.
Polypropylene liner and perforated suede exterior allow moisture to evaporate away from the skin.
8" length.
Designed for many conditions such as carpal tunnel syndrome, tendonitis, arthritis, tenosynovitis, sprains, and strains.