Norco | Economy Shoulder Pulley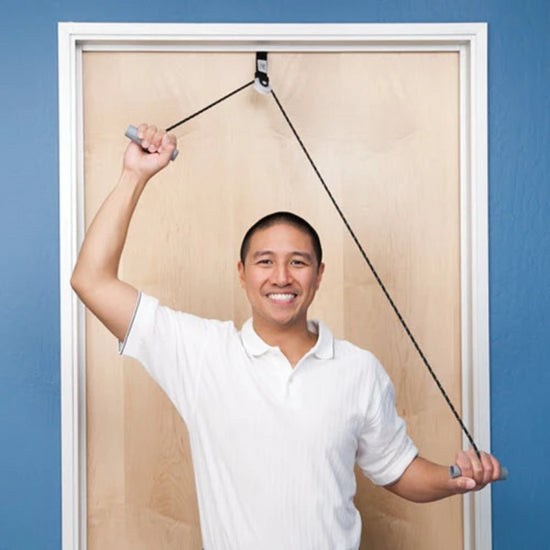 Norco | Economy Shoulder Pulley
Product Description
Description
Norco Economy Shoulder Pulley is economical and great for home exercise programs. Attaches to any door for shoulder and upper body flexibility and strength.
Helpful for increasing range of motion in the shoulder following surgery, injury or after a stroke.
Pulley mechanism offers smooth, quiet cord action during exercise.
Features an 8.5' polypropylene cord that can be easily adjusted to suit user height or exercise needs.
Built-up, ergonomic, plastic handles fit comfortably in the hand.
Strap can be secured over the top or on the hinged side of a door to accommodate various exercise programs.