Ossur | FormFit Wrist With Thumb Spica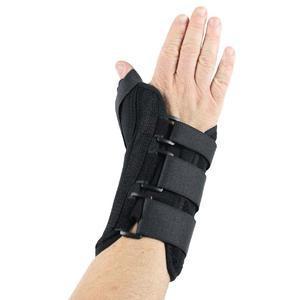 Ossur | FormFit Wrist With Thumb Spica
Product Description
Description
Wrist brace with thumb spica. Designed for support of the wrist and thumb. Soft padding allows for a high level of comfort and support.
Contoured fit with breathable material provides soft, comfortable support.
Contact closure straps allow for easy donning.
Three customizable stays allow for a superior level of support.
Used to treat carpal tunnel syndrome, tendonitis, tenosynovitis, arthritis, De Quervain's syndrome, fractures, thumb sprains, and strains.