ProActive | Pulse TENS Device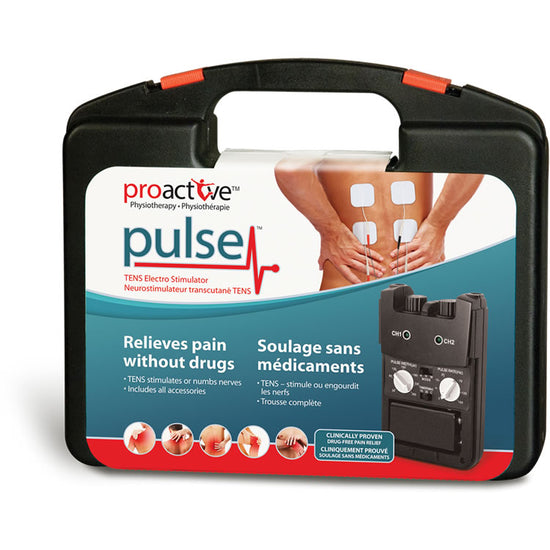 ProActive | Pulse TENS Device
Product Description
Description

Features

What's Included

Helpful Product Information
Description
Clinically proven drug-free pain relief.
TENS numbs nerves, reducing pain.
Features
Choice of 3 stimulation modes: burst, normal and modulated waveform settings to respond to most treatment protocols.
Choice of 3 different timer settings: 15 minutes, 30 minutes and continuous.
What's Included
1 Pulse TENS device.
4 electrode pads with leads.
1 9V battery.
1 durable plastic carry case.
Helpful Product Information
TENS = Transcutaneous Nerve Stimulation