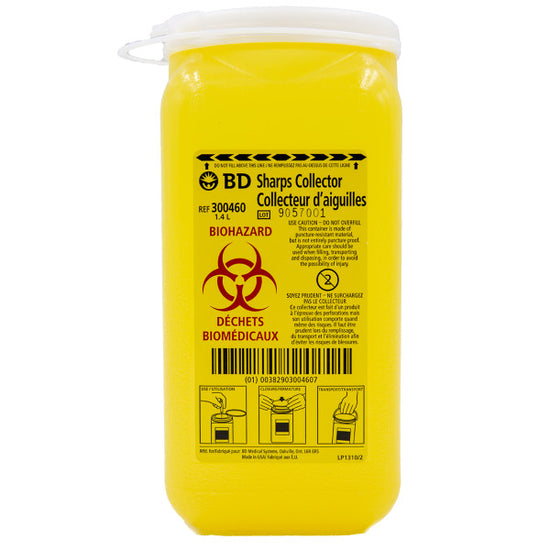 Product Description
Description
1.4L container for safely disposing syringes, needles, lancets and other types of sharps.
This container comes with a flip lid to enclose the contents.
The container is made of puncture resistant materials but is not entirely puncture proof.

Appropriate care should be used when filling, transporting and disposing, in order to avoid the possibility of injury.