Stander | Furniture Risers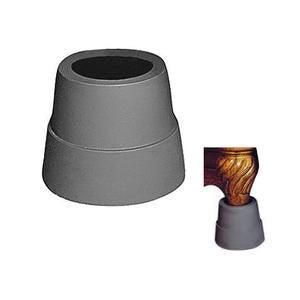 Stander | Furniture Risers
Product Description
Description
Great for individuals having a hard time sitting or standing up from the couch, chairs or other furniture, or those with balance issues, joint pain and other mobility ailments.
Contains 8 risers, allowing the user to raise 2 pieces of furniture 3" and 4"
Wide, heavy duty plastic reinforced with ribbed construction.
Deep cavity for stable and secure fit of furniture feet.
Protective non-skid pads protect the furniture and the floor.
Dark grey neutral colour blends with any interior.