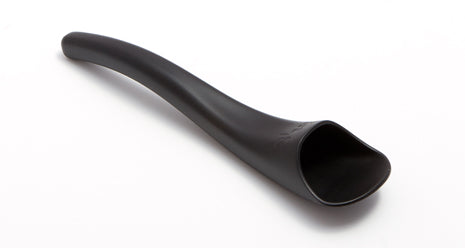 Product Description
Description

What's Included

Helpful Product Information
Description
"A spoon for shaky hands".
Created by an individual with cerebral palsy, this product was made for many different types of food, including soups and cereals.
Unlike a normal spoon, which normally requires your upper lip or teeth to pull contents off, the S'up Spoon allows you to tip food into your mouth.
This product is designed to help those with cerebral palsy, Parkinson's, tremors and shaky hands.
Black colour
What's Included
1 S'up Spoon
Helpful Product Information
Weight: 25g
Dishwasher safe