TAS - Toe Alignment Splint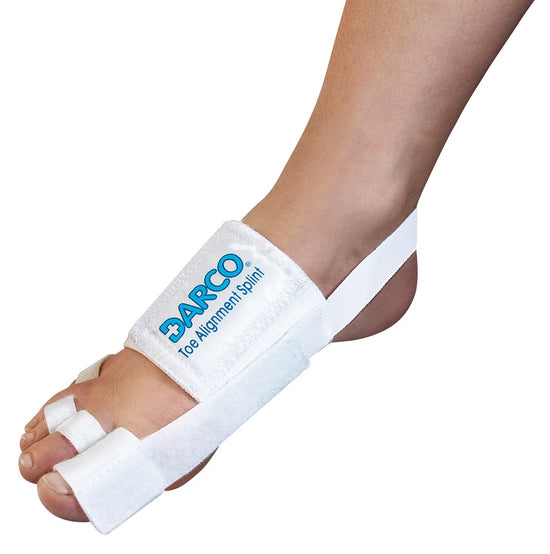 TAS - Toe Alignment Splint
Product Description
Description

Features

What's Included

Helpful Product Information
Description
For Hallux Valgus (bunions), Hammer Toes, and Tailor's Bunions.
Features
An effective and inepensive way to maintain correct alignment of the toes during the healing process.
A thin elastic metatarsal band reduces slippage and the soft toe loops hold the toes in correct position to maintain alignment, even after surgical procedures.
Low profile metatarsal band fits easily into most footwear and reduces slippage.
Toe loops gently guide toe(s) into proper alignment for post-procedural healing.
Soft toe loops are less abrasive.
What's Included
1 Toe alignment splint
Helpful Product Information
One size fits all.
Latex free.