Drive | Toilet Safety Frame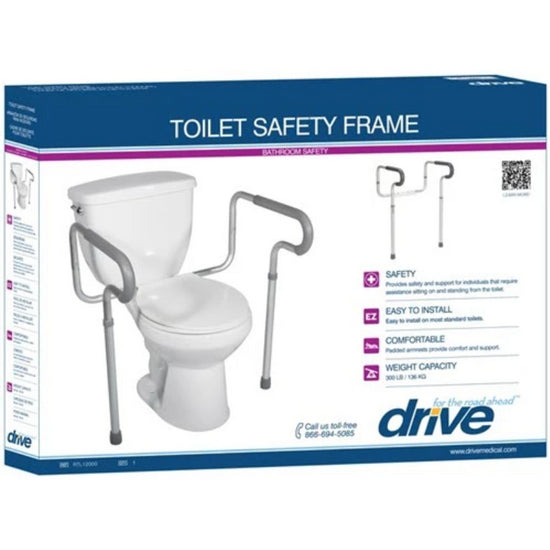 Drive | Toilet Safety Frame
Product Description
Description
Drive Toilet Safety Frame is designed to aid with support when getting on and off of the toilet. Strong handles that reach the floor, provide a safe and strong handle to slowly lower you down to the seat and leverage to stand up.
Anodized aluminum is sturdy and lightweight.
Padded armrests to provide additional comfort and support.
It comes with height-adjustable (1" increments) and width-adjustable arms (2 positions).
Powder-coated aluminum bracket easily attaches to the frame of the toilet.
Bracket secures the safety frame in place.