Urban Poling | Activator Walking Poles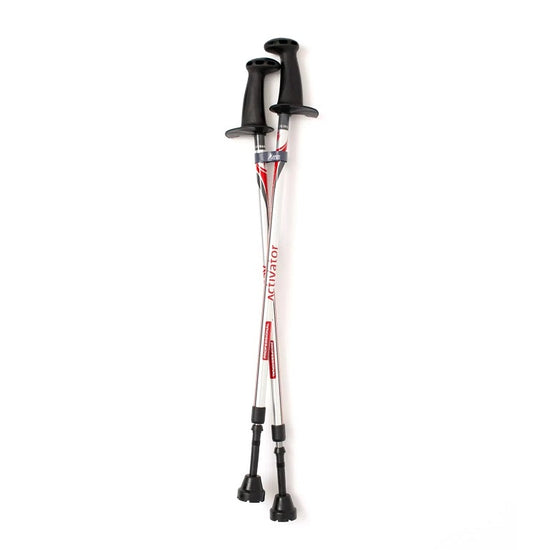 Urban Poling | Activator Walking Poles
Product Description
Description

What's Included
Description
Designed to help improve core strength, balance, posture and reduce stress on the lower joints while walking.
Ergonomically designed core grips that fit the hand comfortably. 
Rubber Bell and carbide steel tips provide great durability and traction while in use.
Adjustable for users up to 6 feet tall.
Weight-bearing capacity per pole: 200lbs.
Silver colour. Varieties of bell tips available for different environments and terrain.
What's Included
1 pair of walking poles with circular bell tips