Aircast | A2 Wrist Brace With Thumb Spica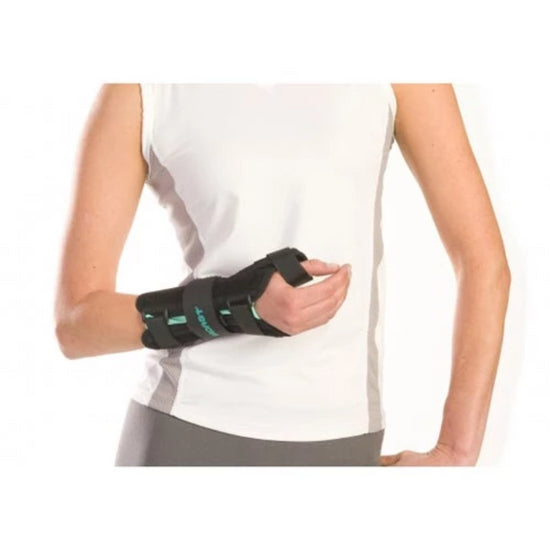 Aircast | A2 Wrist Brace With Thumb Spica
Product Description
Description
Aircast A2 Wrist Brace With Thumb Spica has several features:
Adjustable: Aircast Wrist Brace comes with a malleable volar stay that allows it to fit your hand according to your size.

Lightweight: Constructed with nylon foam, Aircast wrist brace is lightweight and durable, putting no strain on the median nerve of the hand.

Support: Two supports, one at the top and at the bottom are perfect to provide rigid hand and wrist support.

Perfect to use post-removal of casting: To avoid adverse effects post-surgery, prevent compression of the median nerve and bowstringing.

Thumb Spica: Thumb Spica is specially designed to provide support to thumb injuries from 

gamekeeper's thumb, fractures and de Quervain's syndrome. It immobilizes the thumb for the time being but allows the movement of other digits, providing the time to thumb to recover.