ArchAngels | Children's Comfort Insoles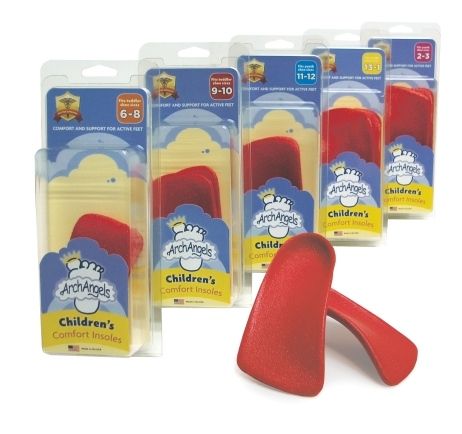 ArchAngels | Children's Comfort Insoles
Product Description
Description

What's Included
Description
An insole made just for kids.
Shock-absorbing outer layer for comfort. Inner layer for gradual, flexible support. Durable, non-toxic, latex free, hand-washable 3/4 length insoles that will fit into most enclosed shoes.
Relieve common muscle fatigue from excess foot motion.
Maintain proper alignment and balance.
Support the arch and stabilize the heel.
What's Included
1 pair of 3/4 length insoles