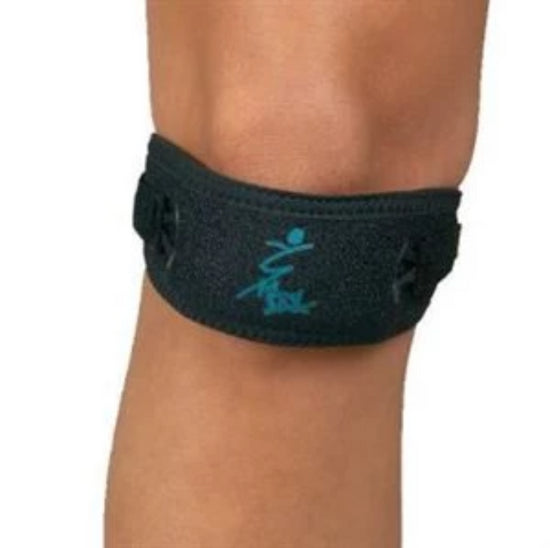 Product Description
Description
For the treatment of patellar tendonitis (Jumper's knee), Osgood Schlatter's Disease, chondromalacia of the patella.
Padded buttress and external lace system focus pressure on the patellar tendon and reduce the tourniquet effect.
Coolflex material does not irritate popliteal since the material stretches and breathes.
Low profile design does not irritate the opposite leg and fits easily inside a pant leg or uniform.