Powerstep (20-30mmHg) | Men's G2 Recovery Socks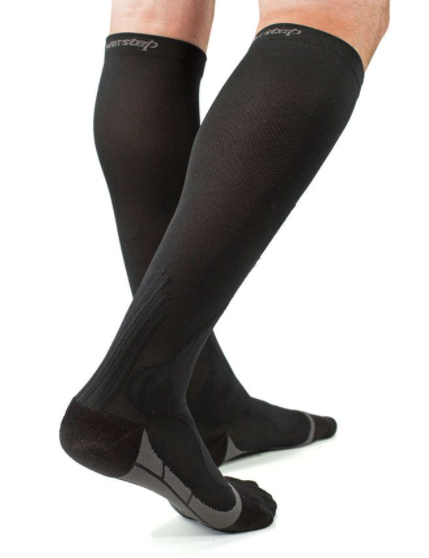 Powerstep (20-30mmHg) | Men's G2 Recovery Socks
Product Description
Description

Features

What's Included

Helpful Product Information
Description
Graduated compression socks (20-30mmHg) designed to enhance circulation and speed recovery. Helps to relieve shin splints, calf cramps, aching feet and legs, throughout the day and through activity.
Can help support your legs after injury, or to support individuals with swollen feet and ankles as well as varicose veins and other circulatory issues.
Black/Grey colour.
Features
Designed with gradient compression to enhance circulation of lower leg muscles and help speed recovery during or after training, running, or athletic activity. Soft, comfortable fibers and advanced knit structure for an improved fit.
Comfortable top band - holds sock in place without binding or constricting.
Special knit design - helps alleviate shin splints
CoolMax fibers - helps regulate temperature and perspiration
Padded toe - reduces irritation
Gradient compression (20-30mmHg) - enhances circulation for faster recovery
Achilles and arch support - Advanced knit structure at Achilles and arch helps alleviate aches and pains
What's Included
1 pair of Men's G2 recovery socks
Helpful Product Information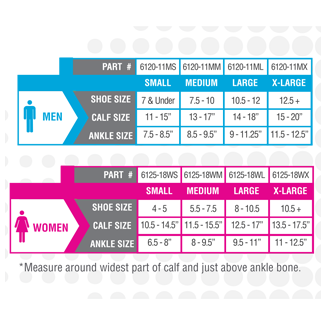 Material Contents:
CoolMax Polyester: 25%
Lycra: 25%
Nylon: 40%
Rayon from Bamboo Charcoal: 10%