Powerstep | Plantar Fasciitis Support Sleeve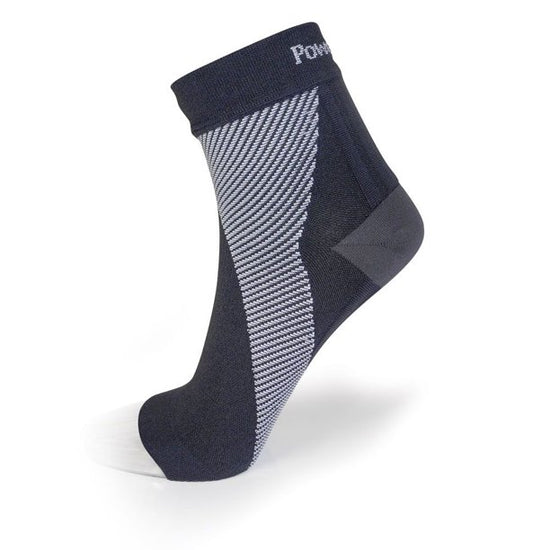 Powerstep | Plantar Fasciitis Support Sleeve
Product Description
Description
This sleeve is ideal for daily use in reducing arch and heel pain or symptoms of plantar fasciitis. Its thin, breathable design is perfect for wear under socks and with shoes. Suitable for use in conjunction with orthotics/insoles to help reduce pain in the arch and heel.
Comfortable top and bottom bands help to hold sleeve in place and help ease the donning application. 
Slight compression throughout the entire sleeve. Ribbed bands at Achilles tendon and arch for added support and comfort.
Ultra-thin, lightweight and breathable.
Fits either left or right foot.
Contains 75% Nylon, 25% Spandex