Curad | Sheer Adhesive Bandage 3/4" x 3'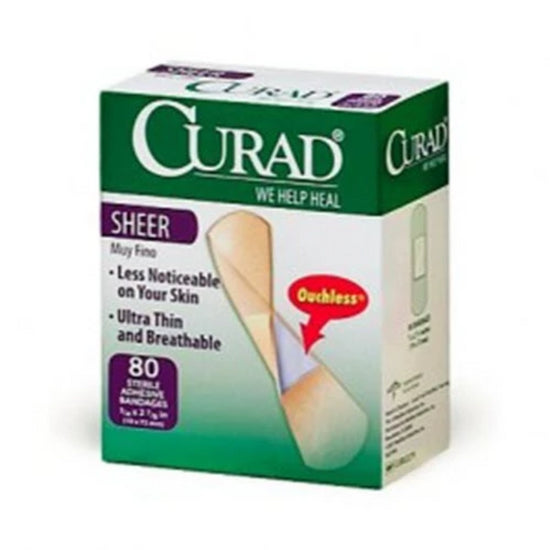 Curad | Sheer Adhesive Bandage 3/4" x 3'
Product Description
Description
Curad Sheer Adhesive Bandage offer wound protection for small cuts.
Ultra-thin adhesive bandage, making it less noticeable on the skin.
Ultra-thin clear bandage for a discreet look on the skin.
Ultra absorbent pad is non stick to not disrupt the healing process.
Sterile and latex-free.
Breathable, comfortable and durable.
Long-lasting adhesive for longer wear, while not irritating the skin.
80/box, 0.75" x 3".