Spenco | Polysorb Cross Trainer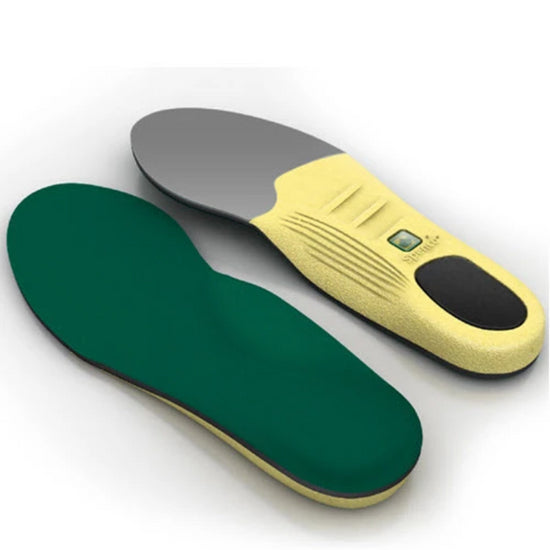 Spenco | Polysorb Cross Trainer
Product Description
Description
The best combination of shock absorption and energy return. Designed for a low to medium height arch. Ideal for running, walking, training, and sports. A great option for dealing with plantar fasciitis because of the softer foam heel insert, decreasing pressure under the heel.
Lightweight Polysorb Polyurethane foam arch and heel support.
SBR forefoot cushion.
SpenCore Heel-to-Toe cushioning.
Low-friction top cloth helps prevent blisters.
Proven cushioning and support improves athletic performance and prolongs the life of your shoes.