BSN | Leukotape K Kinesiotape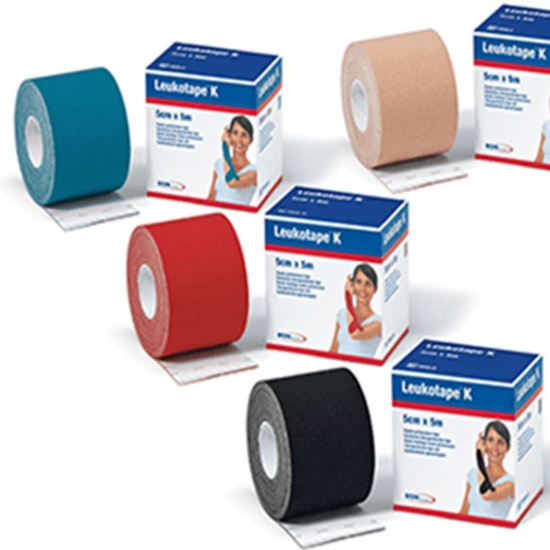 BSN | Leukotape K Kinesiotape
Product Description
Description
BSN Leukotape K Kinesiotape supports sensory functions. Wave pattern adhesive allows air to circulate and full mobility is preserved. 
Extremely thin and skin-friendly.
Wave patterns can support the therapeutic effect.
Stretchable: works along with the skin's natural elasticity.
Protective liner for better handling.
Polyacrylate adhesive for reliable adhesion.
Backing material made of cotton, hard-wearing, and skin-friendly.
High user comfort, durable for up to one week's use.
Sports and showering present no problem for wearing and performance.
Easy and clean to remove from skin.
Can be used to treat headaches, back pain, lymphedema, muscular pain and bruising.
2"